7-2 to start the year is not bad, I would say. 13-4 on the last 2 card. We are on a roll.  2017 was a big money making year for the subscribers. Let's do even better this year.
A top heavy event with UFC 220.  The always exciting Francis Ngannou fights for the belt vs the champ, Stipe Miocic. Definitely, Ngannou's toughest test to date.  Also, DC defends his belt again Oezdemir. Stop be a fund night. Let's make it another profitable one.
Will also be adding Bellator 192 to this card as well. Very strong fight card. Best fight is definitely Rory vs Lima.  Return of Chandler also excites me.
Best of luck.
BenMR UFC / MMA Picks Record 2017
[wpdatachart id=7]
[wpdatatable id=49]
Upcoming UFC 220 Event Details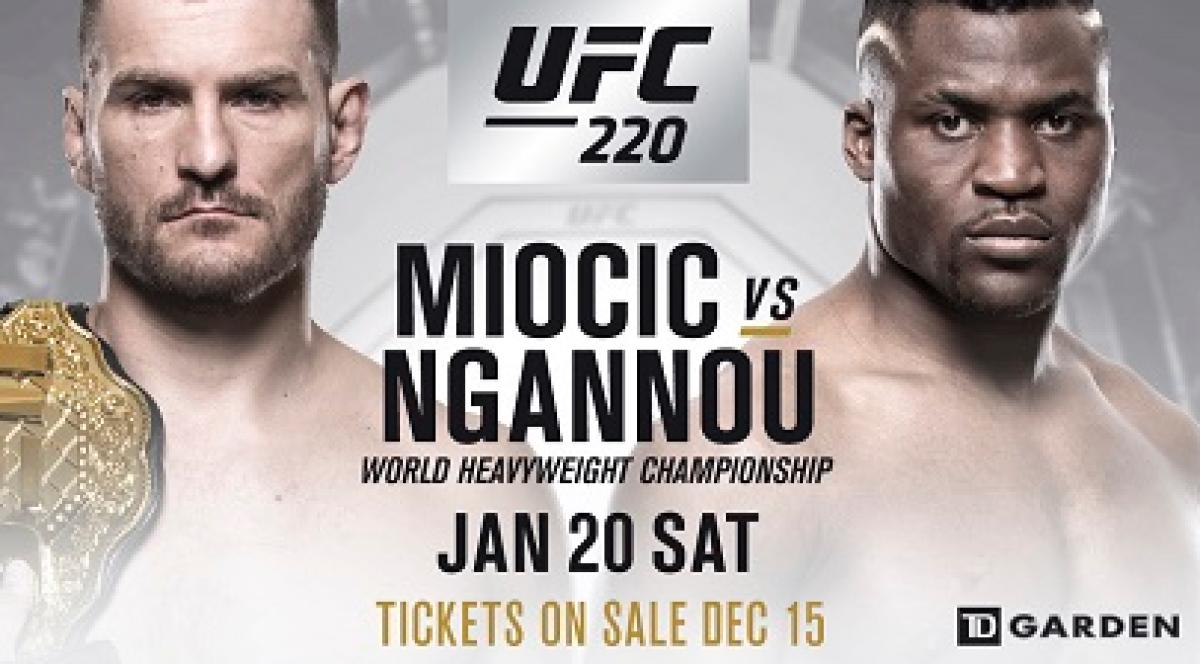 Date: Saturday, January 20, 2018
City: Boston, MA
Main Card: 10pm / 7PM ET/PT
Subscribe To BenMR's UFC 220 picks. Subscriber package for this card will be $25. Subscribe to the BenMR UFC package here, you can pay by Paypal or credit card. With the subscription, you will receive a login to unlock the picks below.
Upcoming Bellator 192 Event Details
Date: Saturday, January 20, 2018
City: Inglewood, CA
Main Card: 9pm / 6PM ET/PT
UFC 220 + Bellator 192 Predictions
18 picks so far
You must have an active subscription in order to view the content in this section. If you're looking for:
Please login if you already have an account, or you can subscribe to the picks below.
Most Popular
BenMR UFC & Bellator Picks
$25 Per Week
UFC and Bellator picks for the week.