Welcome to EvenYourOdds.com! This website is a passion project that initially started as a compilation of picks from the "wise guys" or "sharps" for major games. After receiving a growing following, I continued posting picks for games that I personally found interesting.
I'm an ardent fan of the following teams: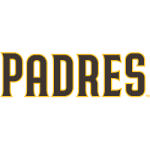 The inception of this website stems from my love for sports and the desire to provide a platform where enthusiasts like yourself can access valuable information, strictly for informational purposes.
Our mission is simple: to aggregate and share information on professional sports bettors' handicapping and popular forum sports picks. We strive to offer a comprehensive resource that keeps you informed about trends, insights, and the opinions of experienced bettors. Please note that the information provided on our website should be viewed as informational only and should not be considered an endorsement or promotion of any particular pick or strategy.
At EvenYourOdds.com, we focus on two primary areas of interest: sports betting and stock picks. We curate and aggregate information from professional sports bettors, popular sports forums, and other reliable sources, aiming to provide you with a diverse range of perspectives and strategies. Similarly, we also collect stock picks from channels like CNBC, creating a platform where you can access and evaluate various investment viewpoints.
It is crucial to understand that the content on EvenYourOdds.com is purely for informational purposes and should not be interpreted as financial or gambling advice. We neither endorse nor promote any specific sports picks, betting strategies, or stock recommendations. Our primary source of revenue comes from advertisements, and we do not have any products or services for sale.
Transparency and integrity are the cornerstones of our operations. We are committed to providing a reliable and trustworthy platform that empowers you to make informed decisions based on the information presented. However, we strongly encourage you to conduct your own research and consult with professionals before making any financial or gambling decisions.
We value your privacy and prioritize the security of your personal information. Our privacy practices adhere to strict standards, ensuring that any data you provide is handled in accordance with applicable laws and regulations. For more details on how we collect, use, and protect your information, please refer to our Privacy Policy.
Thank you for visiting EvenYourOdds.com! We genuinely appreciate your support and trust in our website. It is designed to serve as a valuable resource, offering insights into the world of sports betting and stock picks. If you have any questions, suggestions, or concerns, please feel free to reach out to us.
George
EvenYourOdds.com