Week 10 college football picks for the Bear's Bank picks on ESPN College Gameday.
As usual on Gameday, the Bear makes his popular College Gameday Picks in his segment called the Bear's Bank picks. College football degenerates all love these picks.
Last 4 seasons, Bear absolutely crushed it on his Bear's Bank picks, here are the records: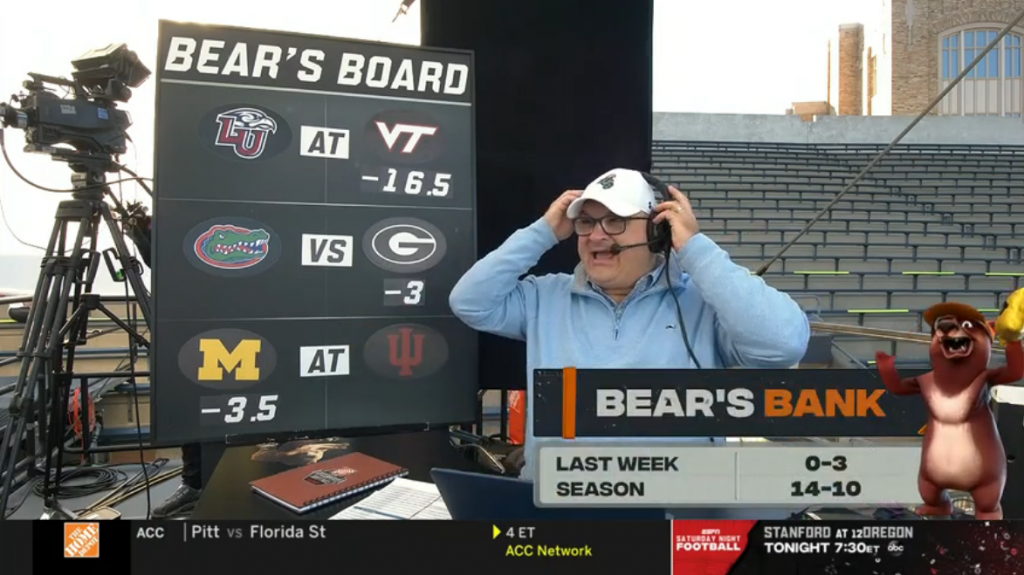 2019: 29-27-1 (51.8%)
2018: 30-24-1 (55.6%)
2017: 29-19-1 (60.4%)
2016: 30-19 (61.2%)
2015: 28-23-1 (54..9%)
All Time: 146-112-4 (56.6%)
If you're looking for other football picks, we got other expert picks for you, check these out:
NFL Predictions
College Football Predictions
Bear's Bank Week 10 Picks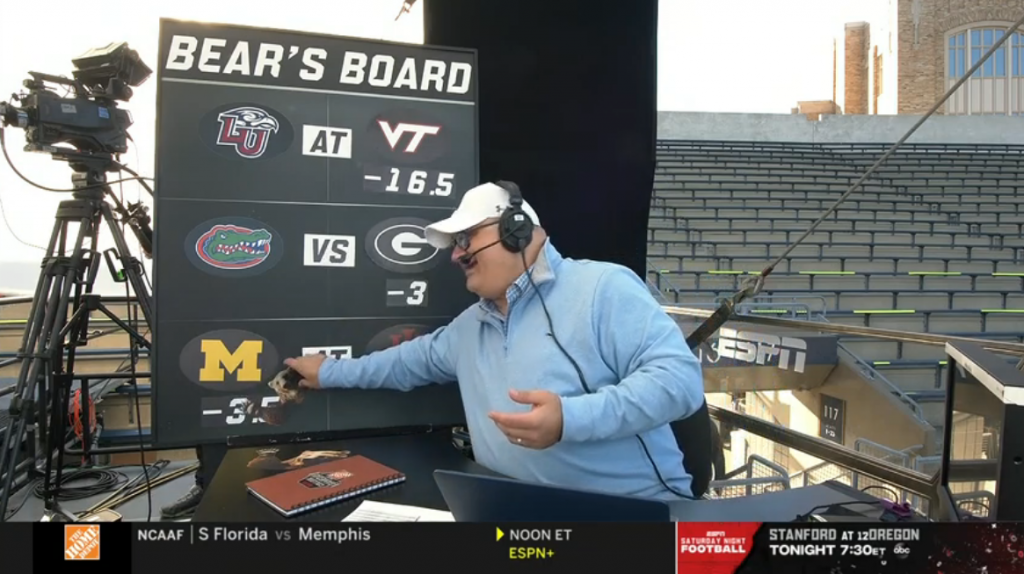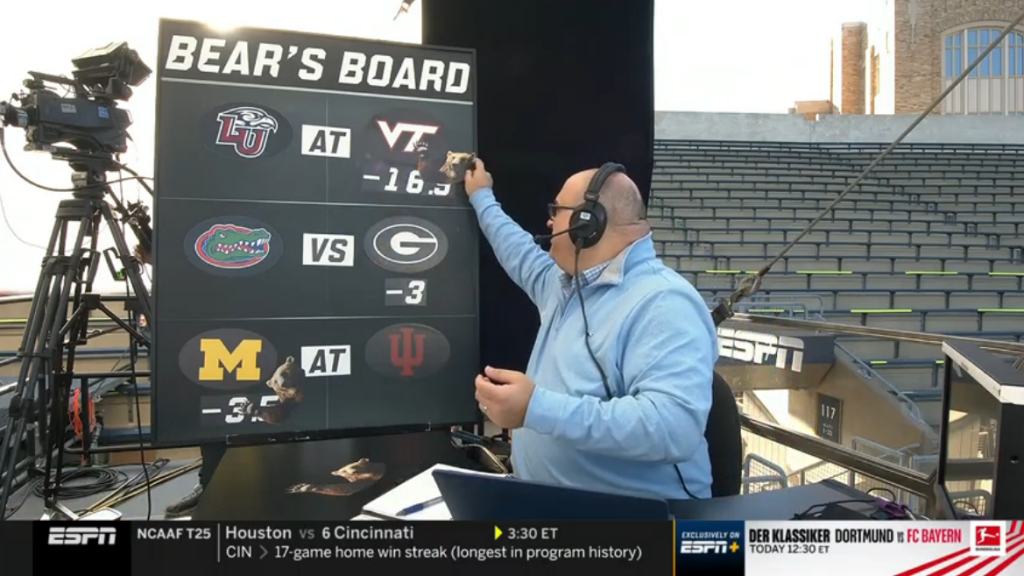 Bear already made his pick for Georgia and Michigan games on his podcast.
Georgia vs Florida – Georgia (-3)
Liberty at Virginia_Tech – Virginia_Tech (-16.5)
Michigan at Indiana – Michigan (-3.5)