After a long offseason, college football is finally back! On a recent episode of ESPN's SportsCenter, anchor Scott Van Pelt revealed his picks for 8 big games in week 1, with his partner Stanford Steve chiming in with an additional selection.
SVP Coming Off a Strong 94-69-5 Record Last Season
Last year, SVP was simply on fire, finishing with a robust 58% win percentage on his picks segments. He's looking to keep the hot streak going into the new season.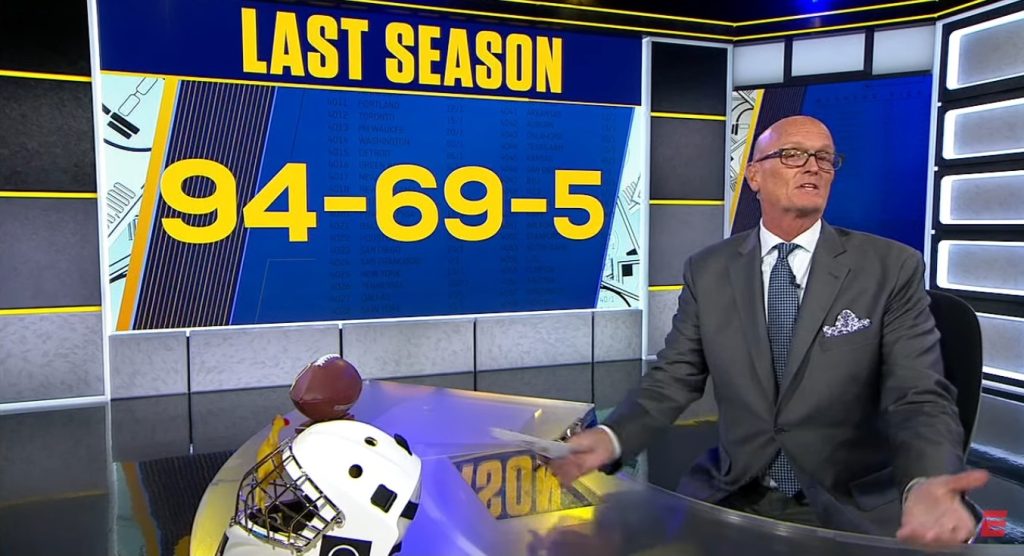 Scott Van Pelt Week 1 Picks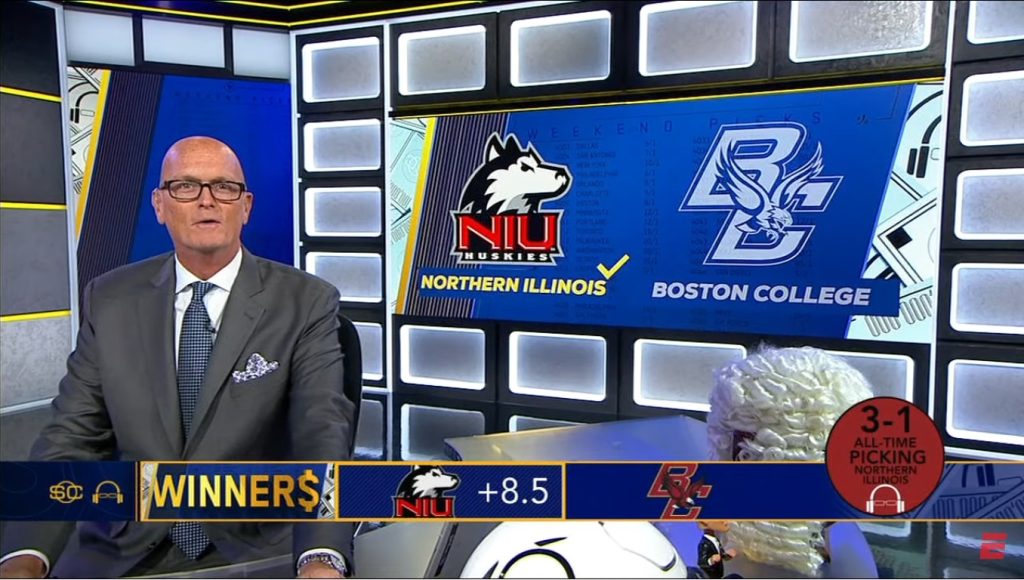 Northern Illinois +8.5 vs Boston College
SVP picked Northern Illinois catching over a touchdown against Boston College. He said he expects NIU to put up a good fight on the road even as underdogs. SVP feels NIU can keep the game within a score against a Boston College team with a new head coach and some question marks on offense. The number is just too high for him to pass up on a tricky week 1 road opener for the Eagles.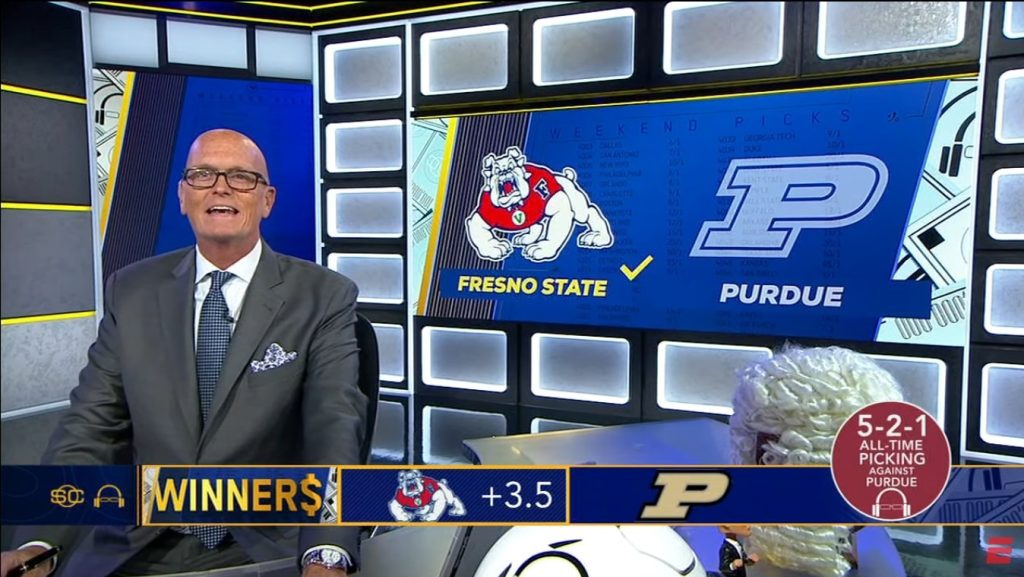 Fresno State +3.5 vs Purdue
SVP is grabbing the points with Fresno State in what he sees as a virtual toss-up game against Purdue. He expects the Bulldogs to come in motivated after a disappointing 3-9 season last year. SVP believes Fresno State's offense led by quarterback Jake Haener can trade points with Purdue's dynamic passing attack. With both teams featuring veteran quarterbacks and lots of returning production, SVP anticipates this matchup will come down to the wire.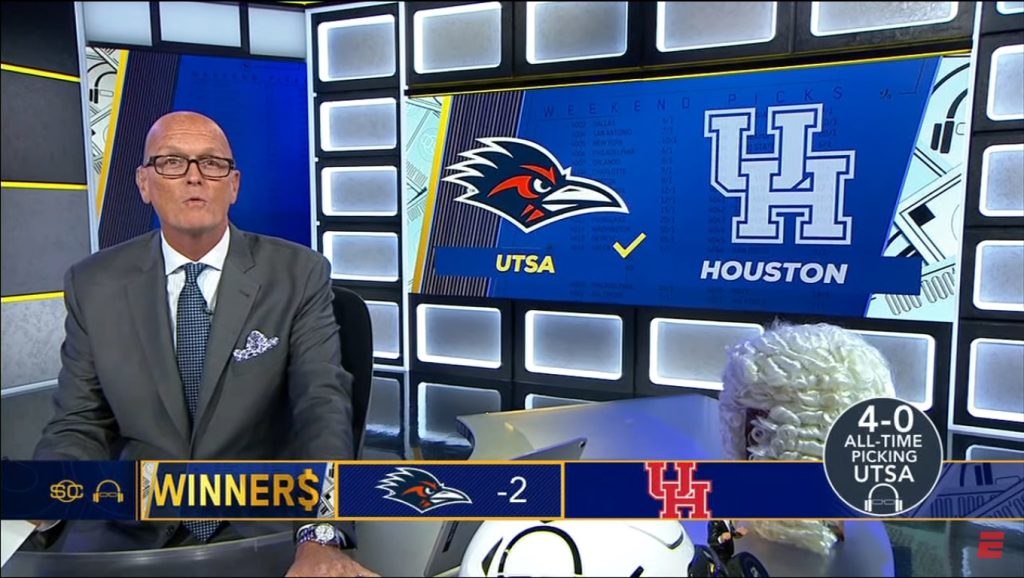 UTSA -2 vs Houston
SVP sees value in UTSA laying points on the road against Houston. Road underdogs are a classic SVP play, and he expects UTSA to keep it close. SVP thinks UTSA can cover the small spread against a Houston team that has never had a week 1 favorite before.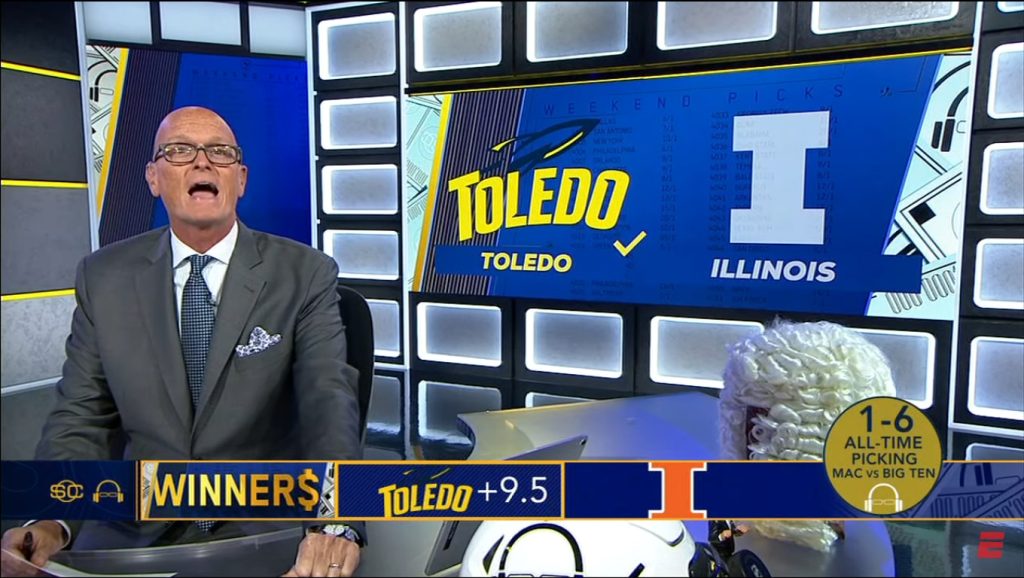 Toledo +9.5 vs Illinois
SVP is backing Toledo and quarterback Dequan Finn to cover a big number at Illinois. He admits the Illini are good, but thinks 9.5 points is too much this early. SVP likes taking the points with the Rockets and their talented quarterback to keep it interesting against a solid Illinois team.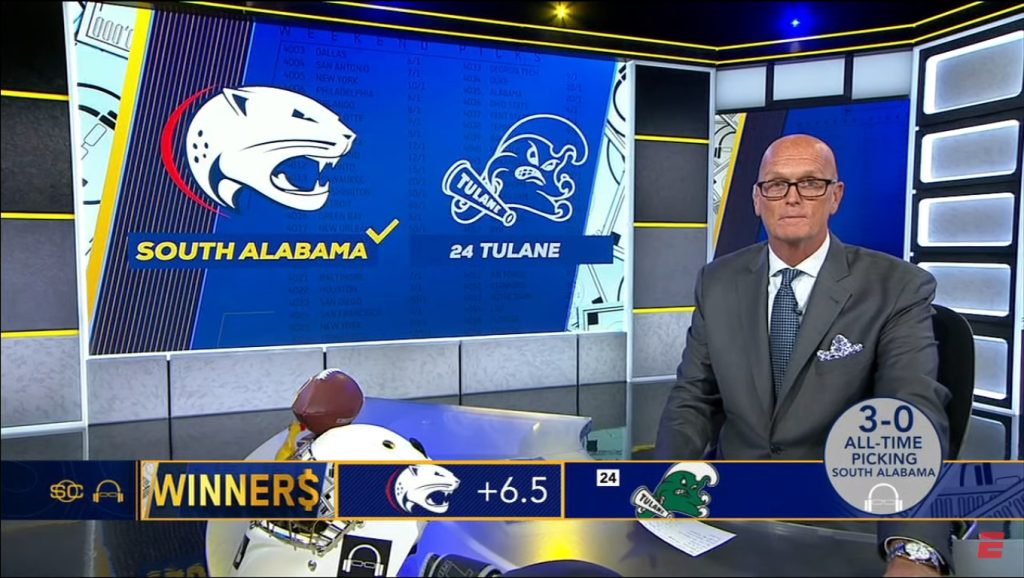 South Alabama +6.5 vs Tulane
SVP is continuing his success in the Sun Belt by taking South Alabama catching over 6 points against Tulane. He acknowledges it may be risky, but the number is too high to pass up.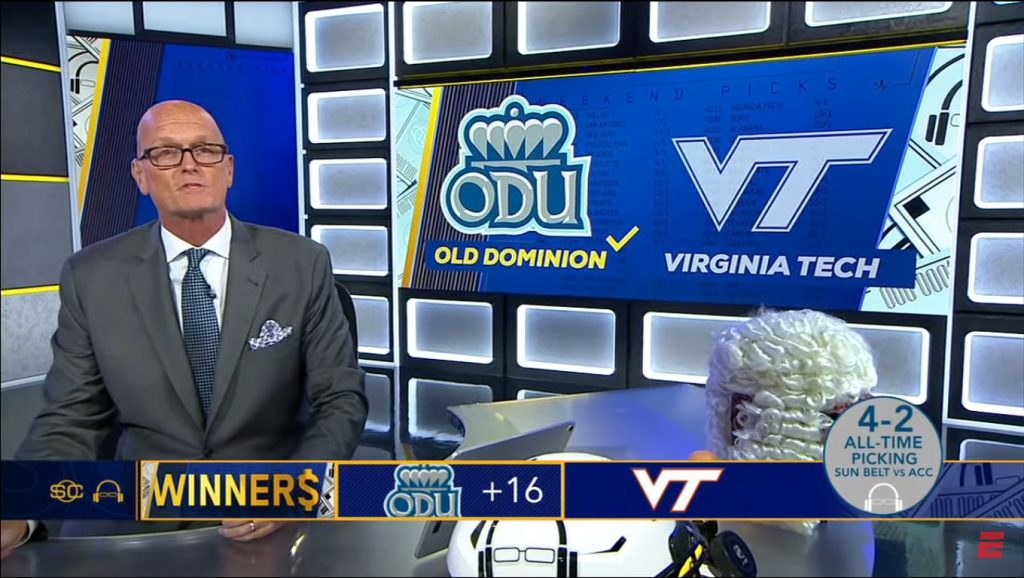 Old Dominion +16 vs Virginia Tech
SVP is also backing Old Dominion catching a big 16 points against Virginia Tech. He admits Old Dominion might not be very good, but 16 points is too much this early for a Virginia Tech team that has to prove it can cover big spreads.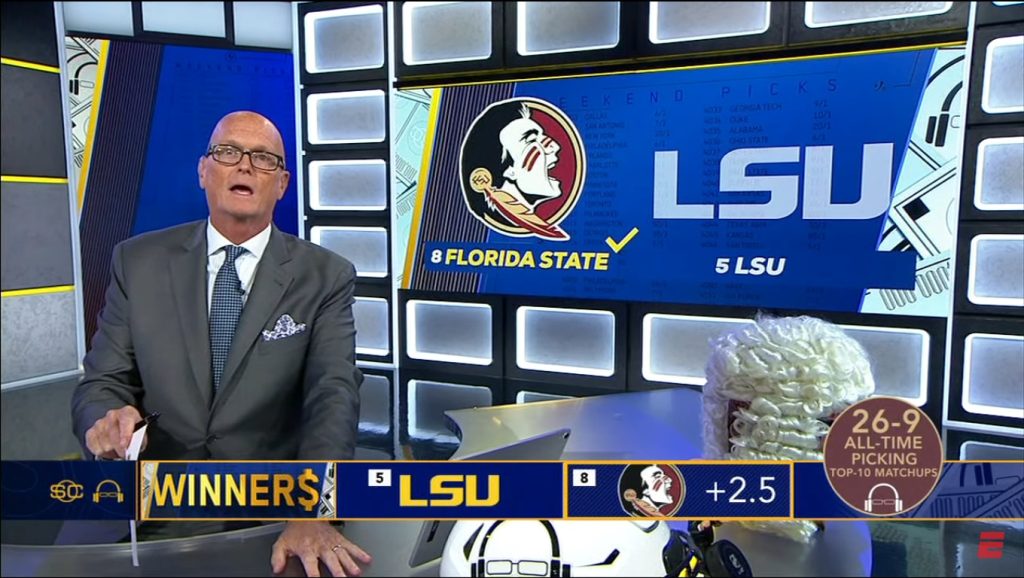 LSU vs Florida St +2.5
SVP called the LSU vs Florida State game the best game of the weekend. He's grabbing Florida State as a small 2.5 point underdog at home against LSU. SVP thinks it won't ruin either team's season if they lose this tough early matchup.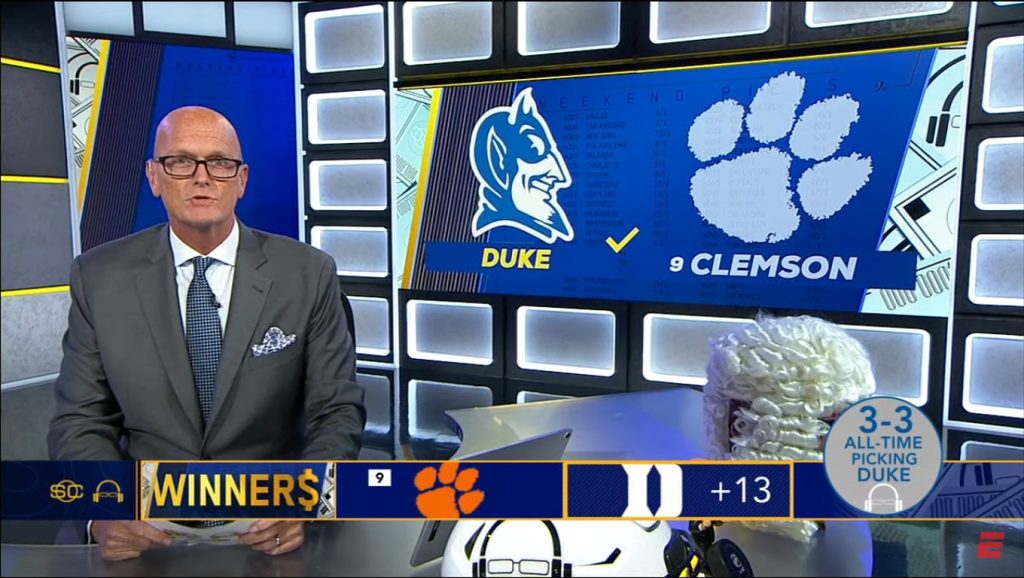 Clemson vs Duke +13
SVP is targeting Duke getting 13 points at home against Clemson. He thinks Duke's experience and home field can keep it close against a changing Clemson team. SVP feels getting over two touchdowns with the Blue Devils is good value.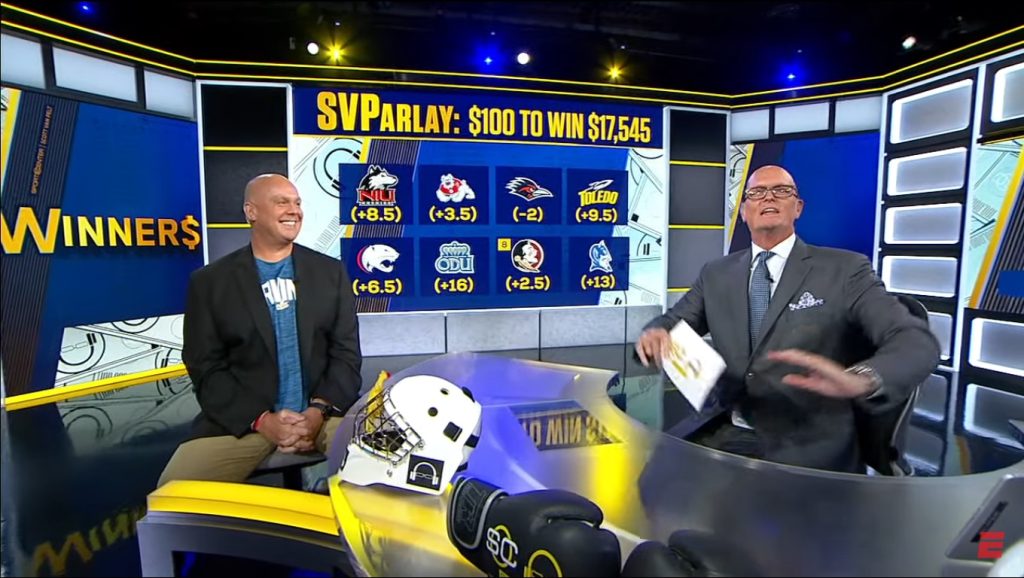 Northern Illinois +8.5 vs Boston College
Fresno State +3.5 at Illinois
UTSA -2 at Houston
Toledo +9.5 at Illinois
South Alabama +6.5 at Central Michigan
Old Dominion +16 at Virginia Tech
Florida State +2.5 vs LSU
Duke +13 vs Clemson
Stanford Steve Week 1 Pick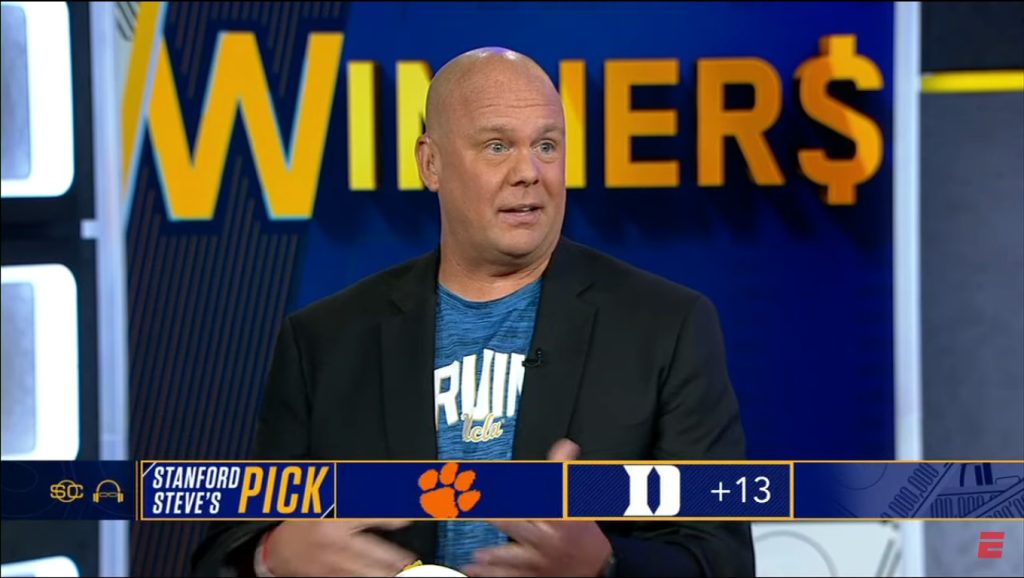 Clemson vs Duke +13
Steve agreed with SVP's pick of Duke +13 against Clemson.
In Steve's view, Duke's experience and home field advantage at Wallace Wade Stadium, known as the "bird cage", will help them keep the game competitive against Clemson.
Steve thinks Duke has a lot of guys returning from a 9-win season last year. Meanwhile, Clemson is undergoing a lot of changes. So Steve believes Duke knows who they are more than Clemson does right now.
Steve specifically highlighted Duke QB Riley Leonard, saying he hopes Leonard plays well on the big stage. Steve called Leonard a really good player and thinks it's a big spotlight game for him against the Tigers.
Given Duke's veteran roster compared to Clemson's changes, Steve feels getting over two touchdowns at home is too many points to give the Blue Devils.
Steve is confidently backing Duke to keep the game much closer than the 13-point spread. He really likes experienced Duke as a home underdog against the transitioning Tigers.