Scott Van Pelt had a challenging Week 6 in the world of college football picks, going 3-5. Despite the setback, he holds an overall season record of 28-26-1. As we move into Week 7, Van Pelt is back with eight new picks to turn the tide in mid-October
Scott Van Pelt Week 7 Picks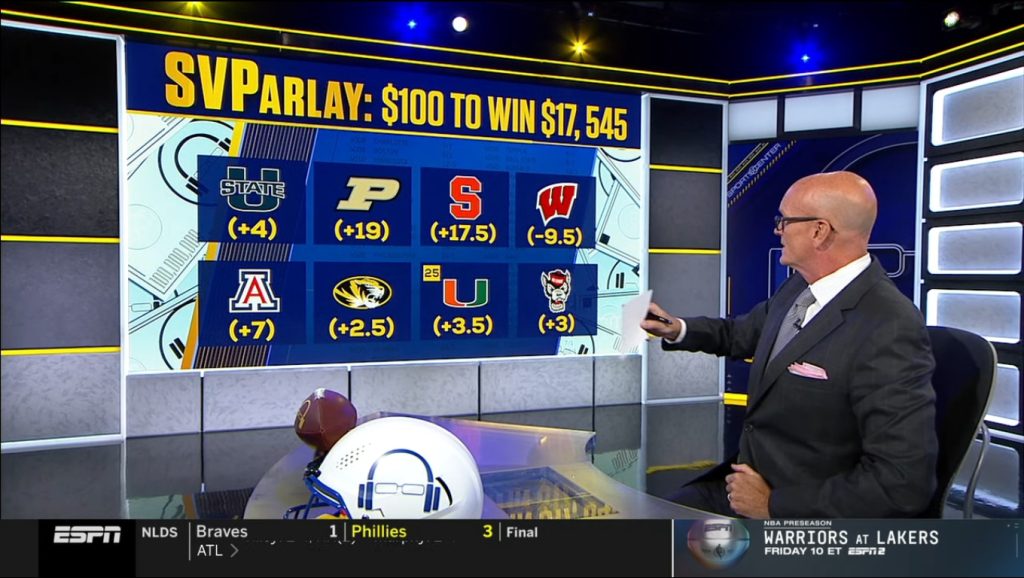 Fresno State at Utah State – Utah St (+4)
(3) Ohio State at Purdue – Purdue (+19)
Syracuse at (4) Florida State – Syracuse (+17.5)
Iowa at Wisconsin – Wisconsin (-9.5)
Arizona at (19) Washington State – Arizona (+7)
(25) Missouri at (23) Kentucky – Missouri (+2.5)
Miami at (12) North Carolina – Miami (+3.5)
NC State at (18) Duke – NC St (+3)
Fresno State at Utah State – Utah St (+4)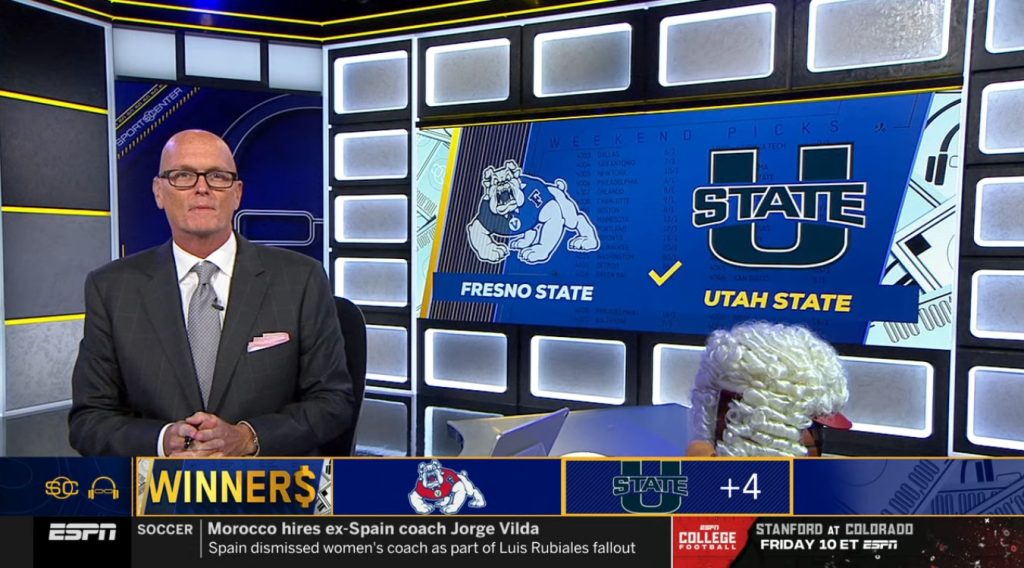 SVP's Reason: SVP mentions that the game is a Friday nighter in Logan, UT. He finds the location intriguing and is going with the home team plus the points against Fresno State. He also notes that it's a bit risky since Utah State recently lost in Laramie, but he's willing to take that chance.
(3) Ohio State at Purdue – Purdue (+19)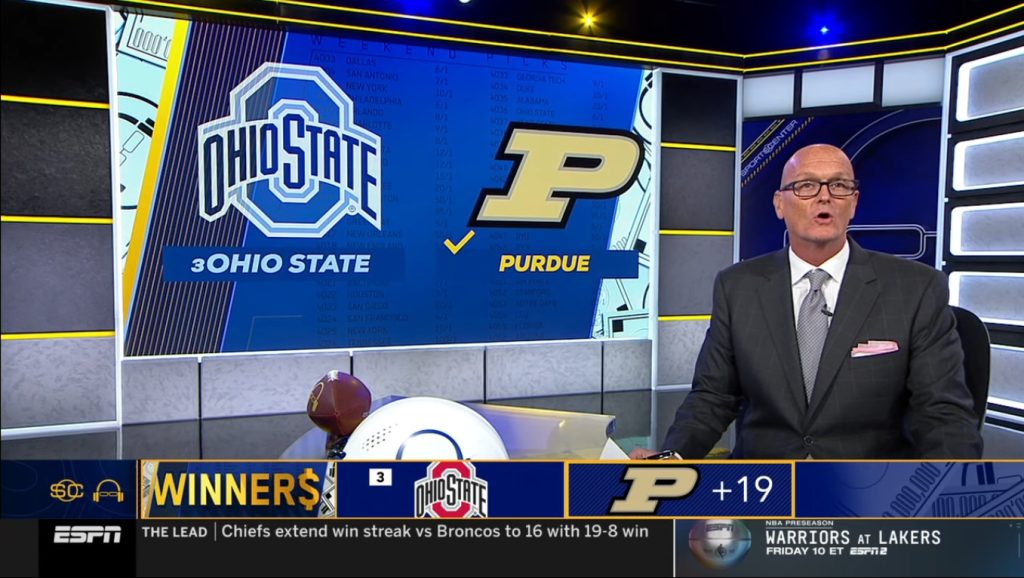 SVP's Reason: SVP emphasizes that this is Purdue's last chance to prove themselves this year. He mentions the big drum that Purdue has and says it's time to "bang that big ass drum." He warns that if Purdue doesn't come through, they're "dead to him."
Syracuse at (4) Florida State – Syracuse (+17.5)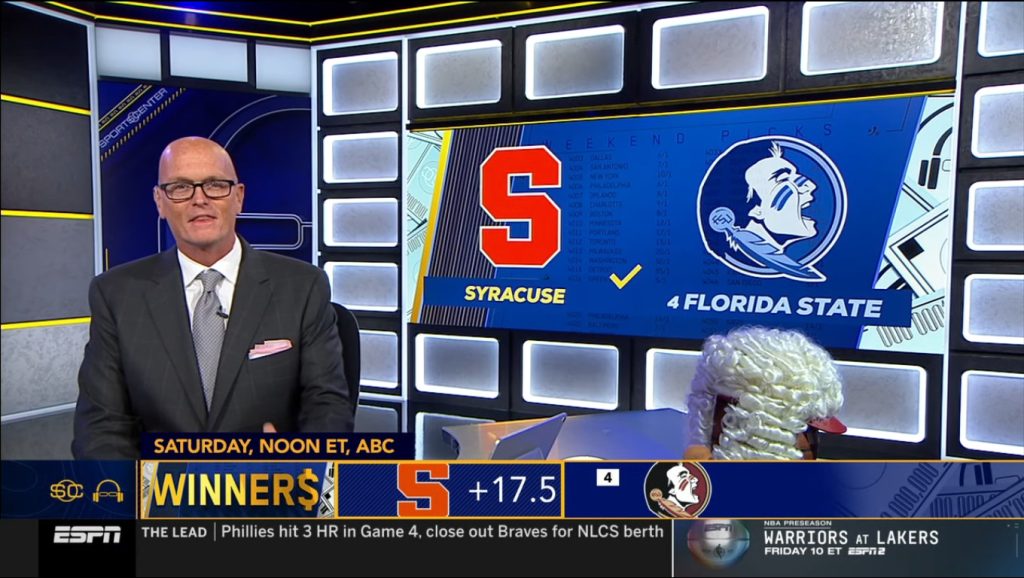 SVP's Reason: Despite Syracuse losing its last two games by a combined 50 points, SVP is taking them. He questions what kind of person would take Syracuse in this situation but decides to go for it anyway.
Iowa at Wisconsin – Wisconsin (-9.5)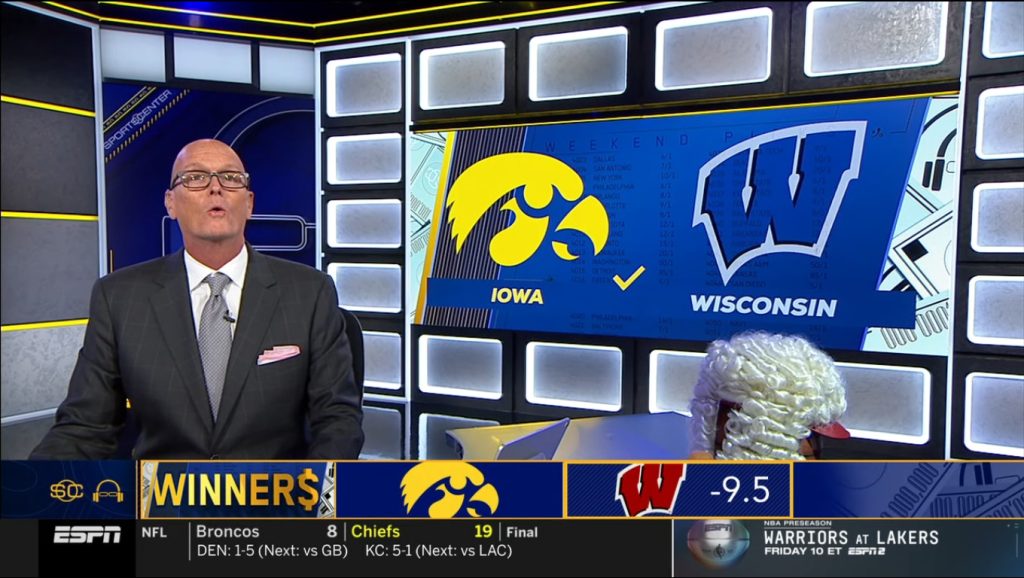 SVP's Reason: SVP acknowledges that his record picking against Iowa is horrendous. However, he's still going with Wisconsin, even though they fumbled late in their last game against Rutgers.
Arizona at (19) Washington State – Arizona (+7)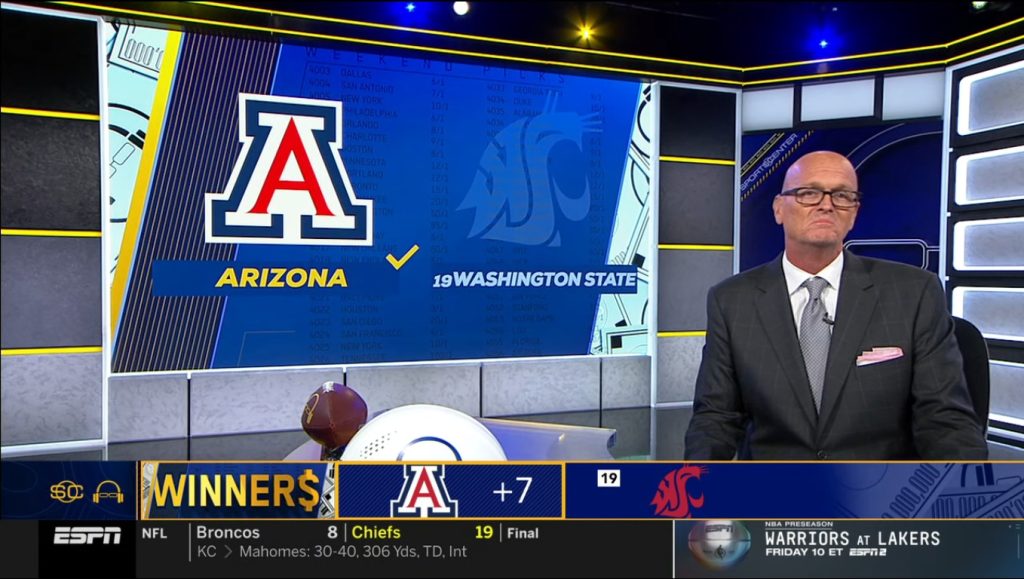 SVP's Reason: SVP wonders if Arizona left all their energy on the Coliseum floor but decides to take them plus the number. He suggests that we'll probably know by halftime how this pick is going to turn out.
(25) Missouri at (23) Kentucky – Missouri (+2.5)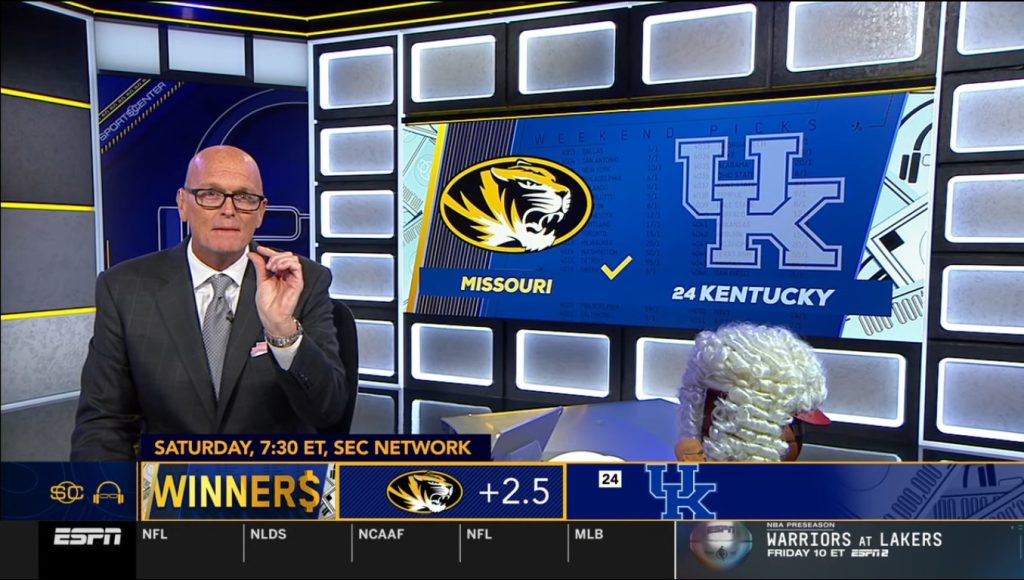 SVP's Reason: SVP notes that Missouri had a heartbreaking game last week against LSU. He's taking Missouri with the "itty bitty piece of candy" in this matchup.
Miami at (12) North Carolina – Miami (+3.5)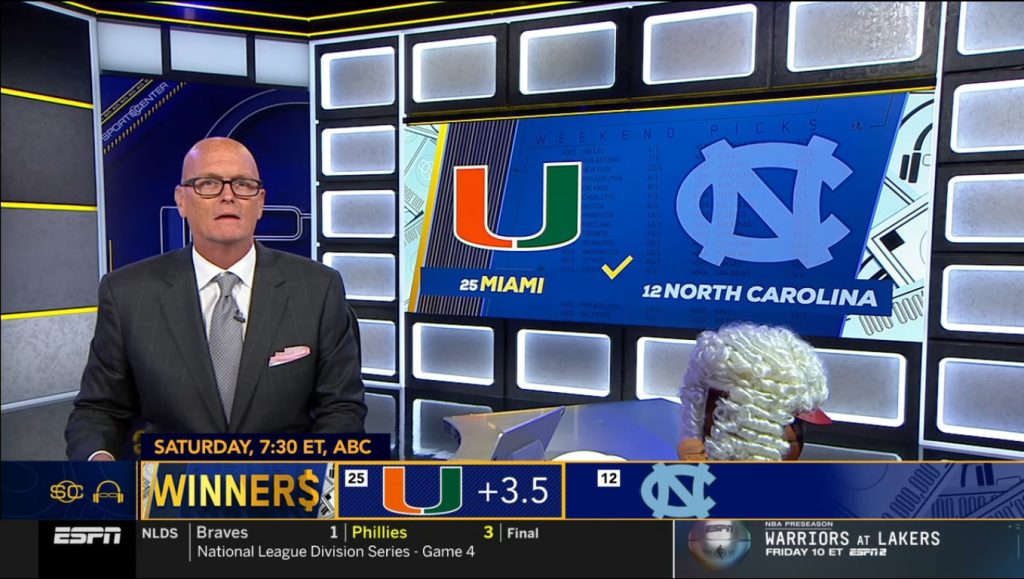 SVP's Reason: SVP is looking for Miami to bounce back after a home debacle and battle it out with high-scoring North Carolina. He's taking Miami plus the points.
NC State at (18) Duke – NC St (+3)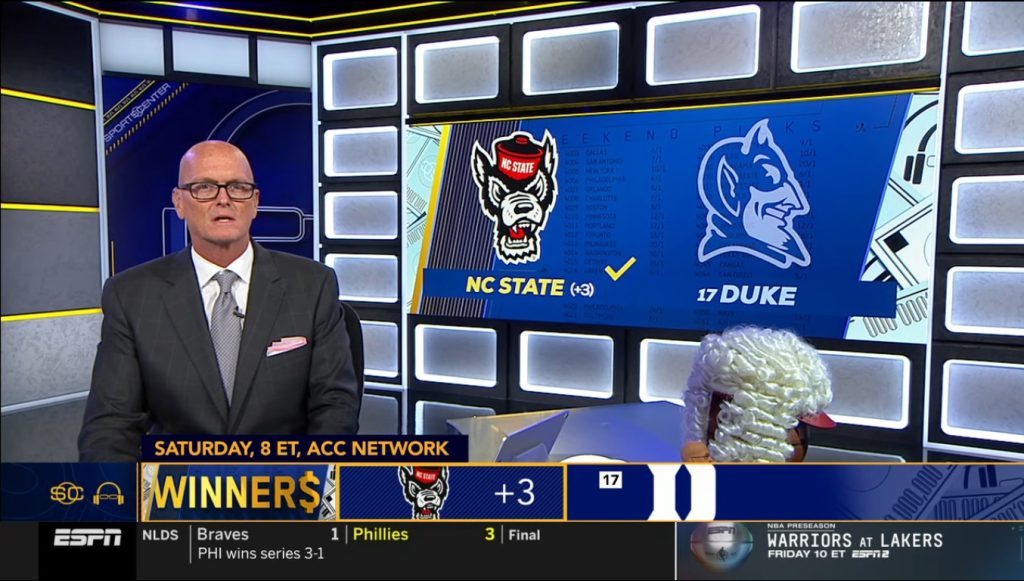 SVP's Reason: SVP is staying in the ACC Tobacco Road for this pick. He's going with NC State plus the number against Duke. He playfully says, "Come on Duke. No, not this week."